About Taisa
There are millions of websites on the internet.
I'm here to help you make yours something special.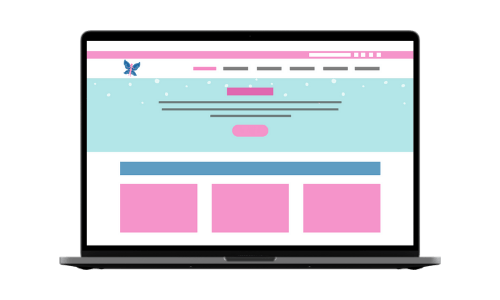 I'm sure you've already been told that you should differentiate yourself if you want your client to find you and be interested in what you offer.
Come on, I'm not telling you anything new.
What you haven't been told is that differentiating yourself is almost impossible if you don't have a website that works well and a defined brand image.
If you're here, it's because you want your business to grow and your brand to be different so your customers want to work with you.
And I'm more than willing to walk you on your way, from what I like to do the most:
Web design with personality, visual coherence, user centered and thate gives you results.
Raquel García Arévalo (Taisa)
Hello,
My name is Raquel García Arévalo and Taisa has been my online alias for over 20 years.
I'm a mother, a computer scientist, a blogger and a tech geek.
As a mother and entrepreneur, I know what it means to work on your own while trying to reconcile your family life. Sometimes you feel like you can't do it anymore and it makes you want to throw in the towel.
That's why, since I started, I've decided to focus on helping women like you, who have it harder, so they can take back the reins of their professional lives and their projects thrive.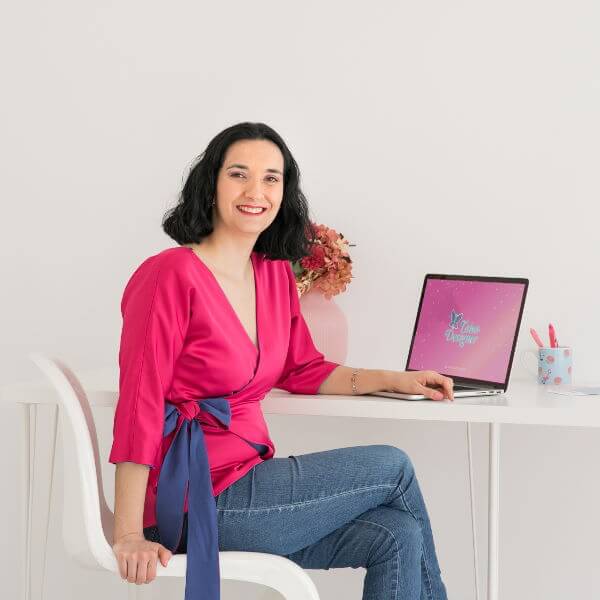 If you're wondering how I got here, I'll summarize it…
I've always liked computers.
I started using my father's computer when I was about 5. At the time there were no videos or just games, but I was fascinated.
I ended up studying computer science (although I really wanted to dedicate myself to animation because of the influence of Disney and Pixar).
"Do what you want, but whatever you do, you must be the best,"
my mother told me.
And how right he was. At the end of my studies I found a job at a software company and rose quickly to the position of functional analyst.
My job was to collect customer needs, document them, and pass on to programmers what they needed to implement. It wasn't my dream job, but it was interesting.
The good thing about this work is that it allowed me to form in usability, user experience and interface design: that I did love it and it served me not only for my work but for what came next…
In 2015 I moved to Germany with my family and
that gave me the opportunity to fly on my own.
If you have emigrated you will understand what I am talking about: leaving your country (with children), adapting, learning a new language, finding a place for children, getting a job, etc.
It's a tremendous challenge. Luckily, I continued to work remotely with the software company from Germany for a while. However, I wanted to follow my path in what I liked to do most: web design and graphic design.
So I started doing web design projects on my own, until in the summer of 2018 I was able to deploy my wings to fly alone.
In 2020 we returned to Spain
Now, again in Spain (in Burriana, province of Castellón), I continue to fulfill my mission:
Help other entrepreneurs, like you, feel proud and calm with their websites: because they have their own identity, they work and generate results.
Know my web design services
Web design for entrepreneurs and bloggers determined to go for more.
Have you ever been left wanting to know more?
5

facts you don't know about Taisa:
I am from Cuenca (Spain), I grew up in Madrid, I lived 7 years in Valencia and 5 years in Germany. Now I have my new home in Burriana (Castellón, Spain)…. and don't be surprised if I tell you I don't like paella!
I met my husband online, in an online role-playing game… We're both computer scientists and geeks.🤓❤
️
This is the second time I've started a business. My first one was a game and role-playing stuff shop, which I founded with some friends, but we left it for lack of time, because all of us had another jobs.
I have a tattoo and in my teens I had two piercings too. But since I've been a mom, I almot never wear even earrings.
I've always liked reading, although now I read mostly comics on my phone. If you see me laughing at my cell phone, that's probably why. 😜